We are big believers in toolkits. Toolkits give clients the ability to independently implement graphics packages without having to constantly rely on us for minor updates. While keeping clients reliant might sound like a dependable way to earn more business, we'd much rather have clients who are thrilled with the work and end up with a frictionless experience, so they can focus on what they do best.
But handing over an After Effects toolkit can be daunting. Some projects include thousands of files, specialized plugins, and intricately designed layers and keyframes. The last thing we want is to have a client open up their shiny new graphics package only to find layers not working, unlinked footage, or everything to be a disorganized mess. You aren't just delivering a collection of files via Dropbox. You're delivering an experience.
The experience needs to be as delightful as the design.
Who This Guide Is For
We're writing this guide from the perspective of an agency that regularly delivers easy-to-use toolkits, because that's who we are. If you are creating a toolkit for someone else to use, we hope this will give you some ideas on how to make life easier for everyone.
If you are a client working with an agency or design studio, it's important to know what to expect and what to ask for at the beginning of the project. We believe that this information will help you make sure you are getting everything you hope for, no matter who your project is with.
First Steps
Planning is a key part of a project's success. Before you even create a new project in After Effects, be sure to review these essential steps.
Find out which version of the software the client is using and make sure that everything is compatible.

Discuss any 3rd party plugins. These plugins can make the design and production phase much more efficient, but can cause headaches down the road if the client doesn't own a license to the same effects. An easy solution is to pre-render any effects that rely on the plugin, so it still works without having the plugin installed.

Fonts! We make sure that our clients own a license to every font in the project. If there's a font they love that needs a license to be purchased, that's a discussion we have early on in the project, so there aren't any budget surprises or last minute changes close to delivery.

Define the size, resolution, and frame rates of all the deliverables. That way you can make sure all the compositions within After Effects match up.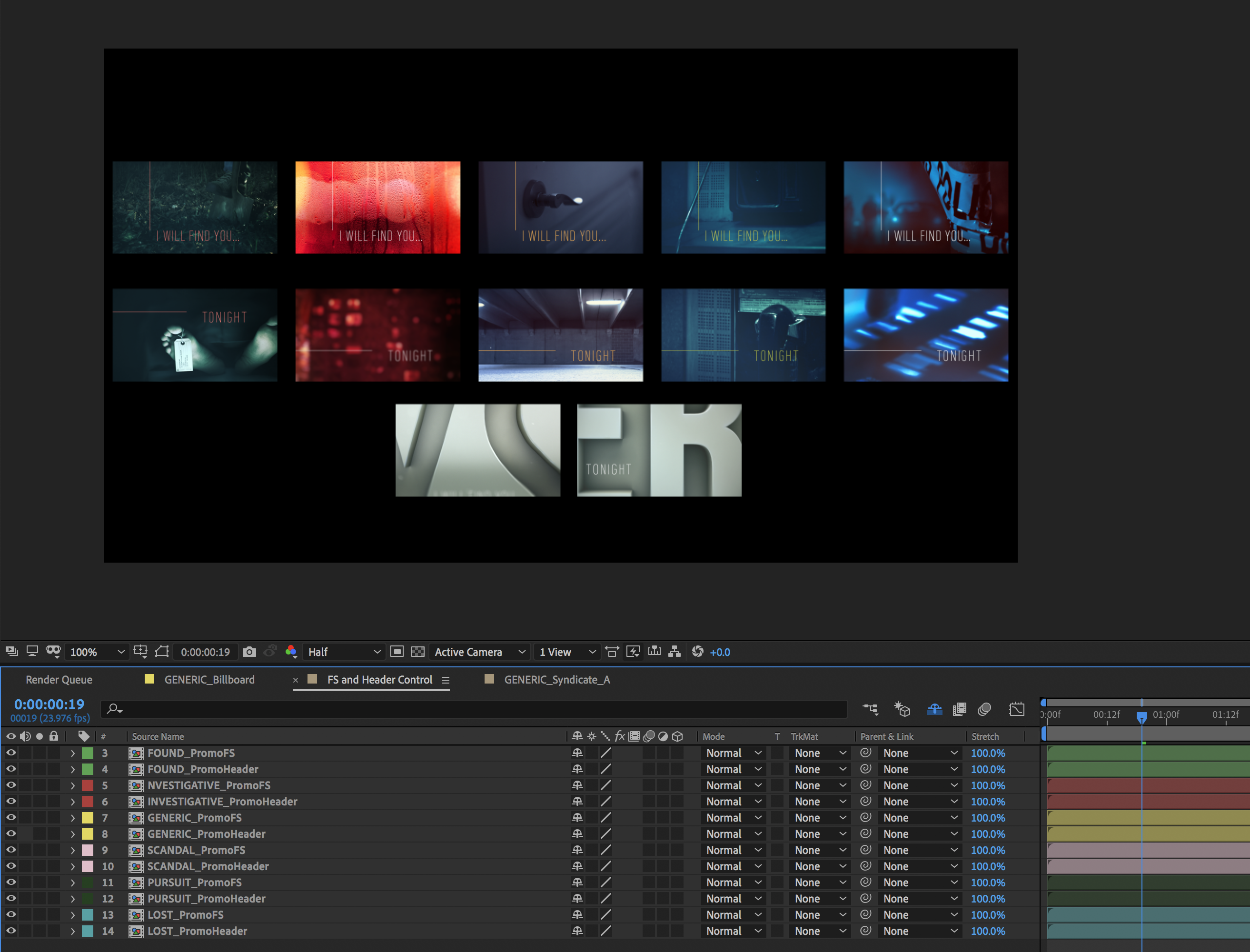 Project Organization
If there's one thing that designers and creatives are known for, it's their meticulous organization skills. Okay, enough of us have named a file "final_v4.mov" to know that isn't true. That's why it's vital to rely on:
A clear folder structure and a consistent naming convention are musts! We use this helpful exercise when reviewing a project's organization: look at everything through the lens of someone who needs to open the project and start working right away without any prior familiarity. If someone can jump in completely fresh and get to work, then you're on the right track.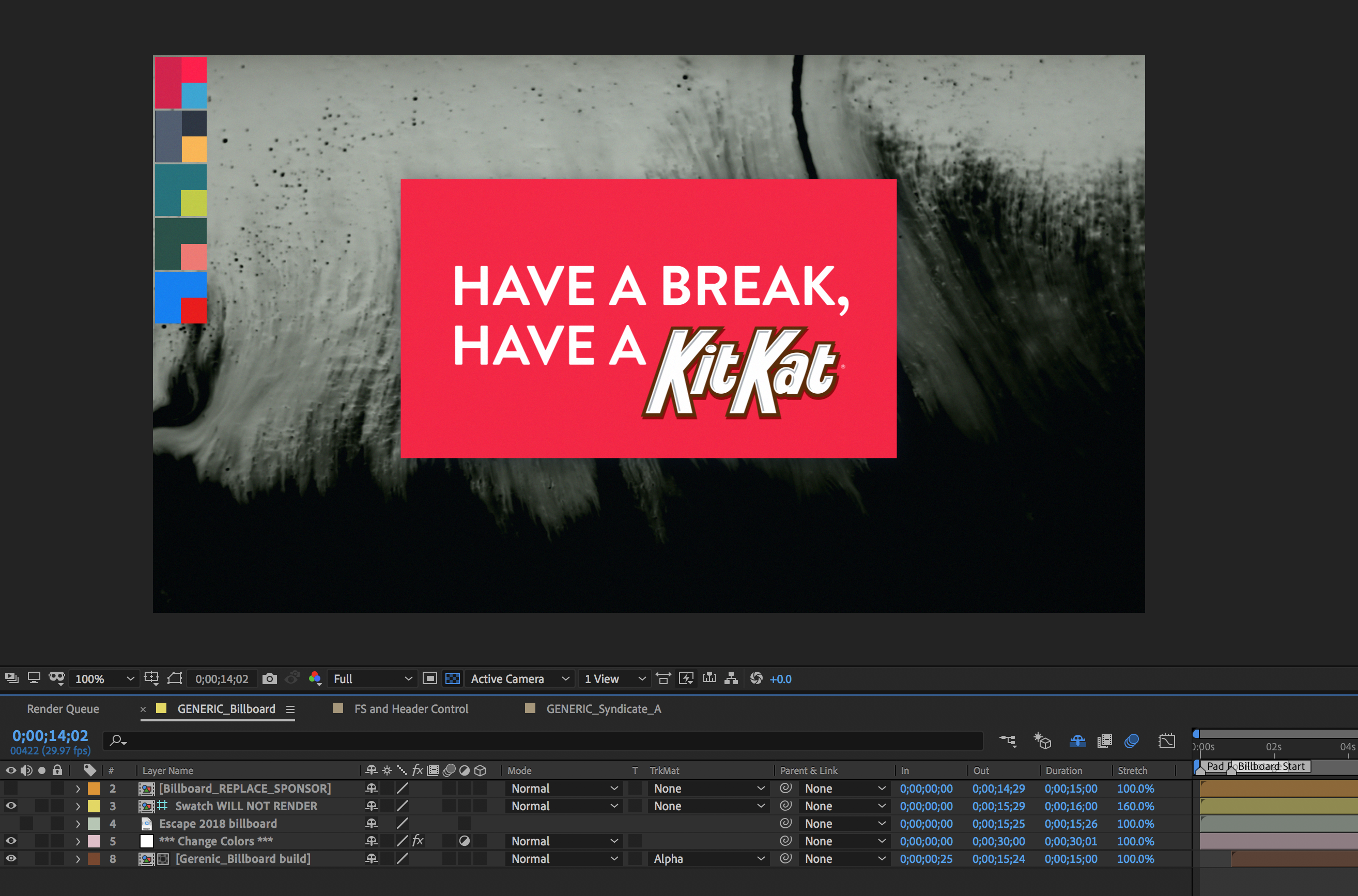 Evaluate Compositions
Trying to design for unknown eventualities is hard. You create a layout that works with your set "knowns" and it looks great, but later it gets updated with a different, perhaps shorter text phrase that doesn't have the same compositional balance. Here are a few ways to make sure compositions are flexible enough for future use.
Particularly with text, it is helpful to create solutions for both short and long versions. Another option is to write in an expression that can dynamically update text box lengths according to the text entered into the field.

For images, be mindful of where your composition's main focal point is and provide guidance for future images to have their focal point within that specified area.

Note areas to avoid because of overlapping text or interface requirements.

Test and Deliver
From the beginning of the project, plan out a test period before delivery. At this stage, do a trial back-and-forth with the client to open and use the files. The best way to learn what you need is to work with the toolkit and see if any issues arise.
Once you've tested the toolkit and everyone feels confident, deliver all the files via a secure file-sharing platform or by physically delivering a hard drive.
All The Tools You Need
We truly believe in arming our clients with all of the assets they need to be successful down the road. So when we come to a close on a project (insert teary-eyed emoji here), we deliver you a toolkit for your team to take what they need for the foreseeable future. Our job is viewed successful in our eyes if you don't have to come back to us after the project is delivered. Now double the teary-eyed emojis.
Read more about other key elements to a successful creative studio partnership.