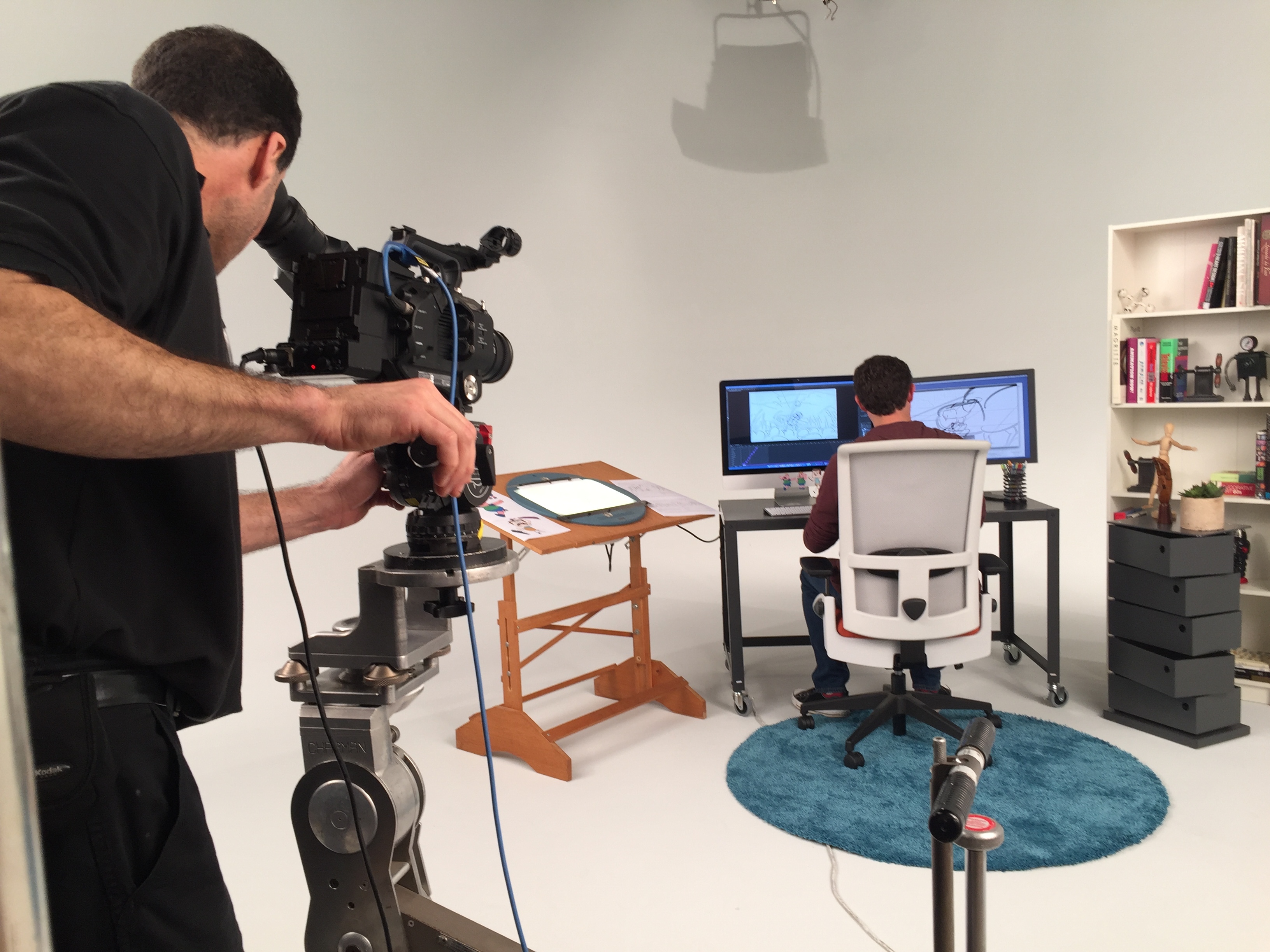 Best Practices for Safe Live Action Shoots
One of the greatest challenges the entertainment and advertising industries face moving forward is how to conduct live action shoots. Our entire industry has been getting creative over the past two and a half months with having productions shoot from home, replacing live action with animation, and entirely rethinking concepts to be viable in a post-pandemic world. But as we transition from this phase of stay at home to conducting in-person business, we need to ensure the safety of our cast and crew above everything else.
Based on CDC guidelines and industry consensus, Elevation has put together a list of best practices for live-action shoots that puts safety first. Once we can start putting talent in front of and behind the camera again, here's how we can do it safely:
Pre Production
Before arriving, everybody involved with the shoot will fill out a digital copy of a disclosure form detailing recent contacts and travel.
Temperature checks will be taken before being able to enter the shoot location. We will also encourage everybody to self-monitor their temperature prior to the shoot, and anybody exhibiting symptoms will not be allowed on set.
PPE (personal protective equipment) like disposable gloves and masks will be provided at the door.
The location and all equipment used will be sanitized before and after use.
To limit the amount of shared contact points, digital production books will be provided prior to shoot, rather than paper.
Production
A designated crew member will be responsible for temperature checks, constant sanitation of major touch points, and monitoring of procedures. They will have the authority to ask anyone who violates protocol to leave.
The number of people on set will be kept to the absolute minimum possible. Closed sets and essential personnel only.
PPEs must be worn at all times on set.
Video Village will be set up to be viewed remotely via livestream. This will limit the number of people on set.
Break times will be staggered, and meals will be served in pre-wrapped individual portions. (We will miss you the most, craft services table).
High-touch items must be minimized, so tools will not be shared.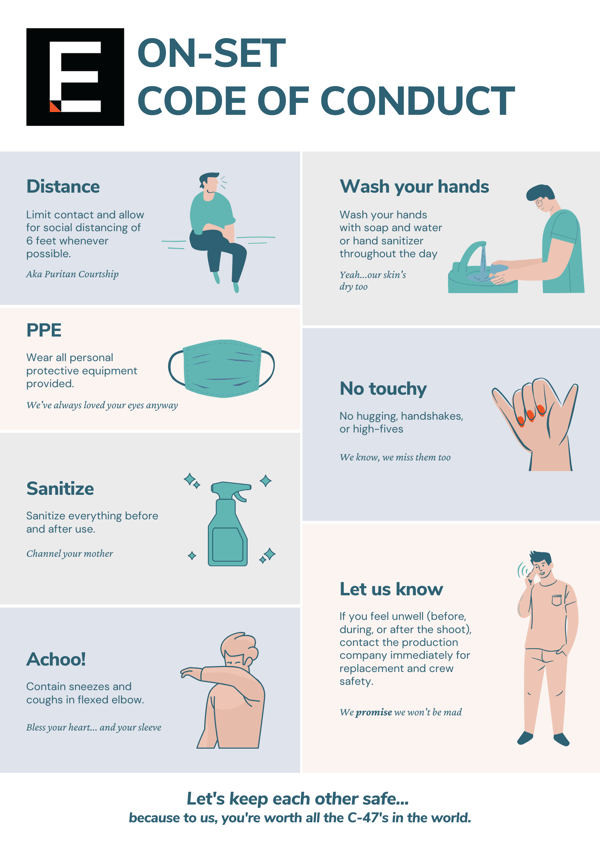 Keeping Talent Safe
Taking care of on-screen talent is of utmost importance. Because PPE is impossible for them, proximity should be minimized at all times. This includes keeping the camera at least 6 feet away during shooting.
Wardrobe, wigs, props or any other item that must come in physical contact with talent must be sanitized before and after use.
Makeup Artists must wear masks, gloves, and face shields when working with talent. They must provide single-use applicators when possible, and verify sterilization techniques for non-single-use items.
To avoid unnecessary contact, talent will handle minor touch-ups on themselves after initial hair and makeup.
The Next Normal
Throughout all these changes, our goal remains the same: create great work. We will push ourselves to apply the same rigorous standards to create a great working environment that keeps safety as the first priority. We hope these guidelines will help others do the same.
Topics: production