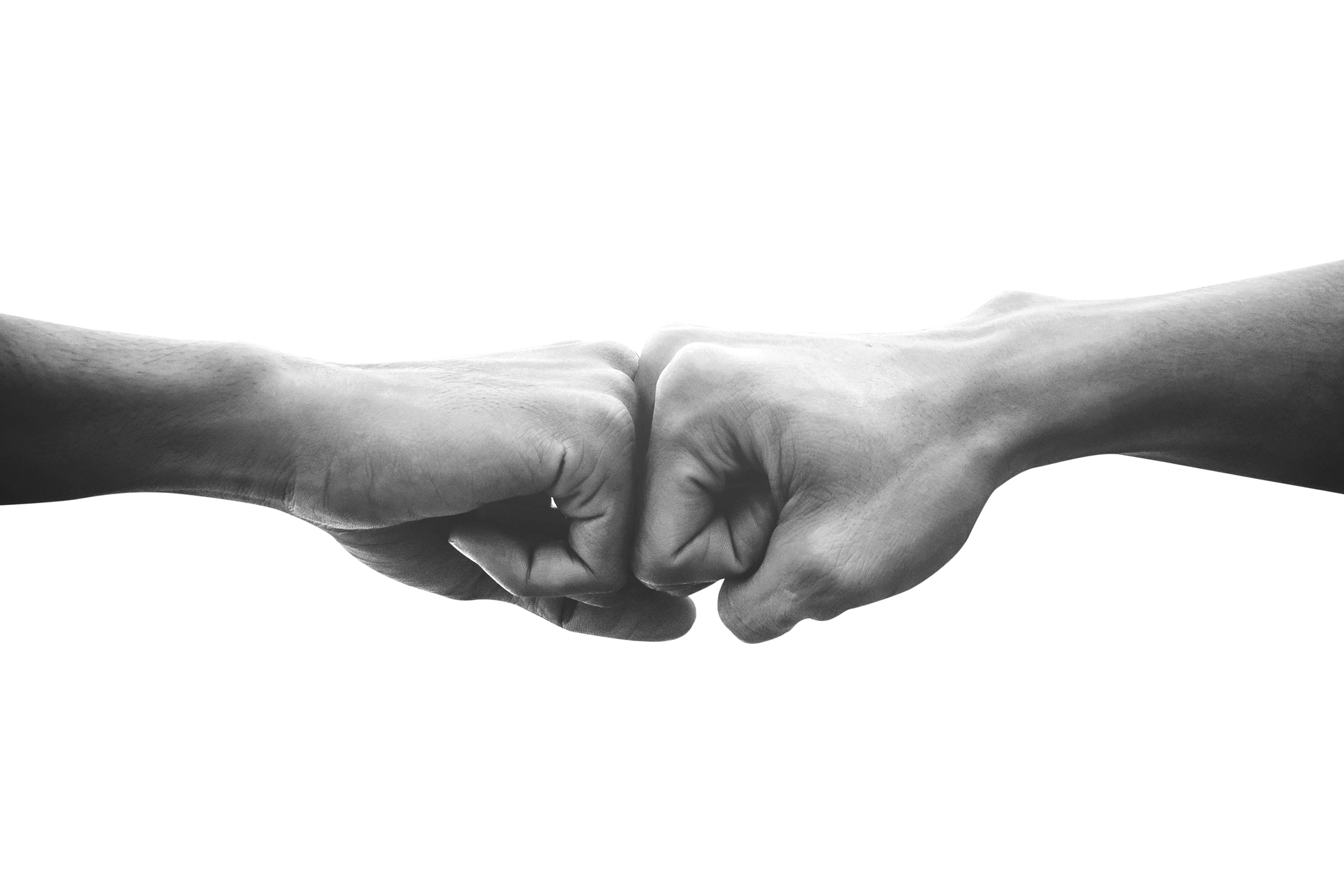 How To Grow Your Brand Through Creative Partnerships
When it comes to building a sustainable brand, it's good to have friends. A unique brand personality is key, but that doesn't mean that a brand needs to be isolated in order to stand out. In fact, it's quite the opposite. Creative partnerships with studios, agencies, and even other brands can help get brands in front of new audiences and experiment with new platforms and ideas.
Considering a Creative Partnership
As a brand stakeholder, it's natural to want to protect the brand. It might feel like no one knows your brand better than you or your internal creative team. While it's true that a great internal creative team can represent a brand like no other, for a number of reasons, they can't do everything.
To begin with, a survey conducted by the In-House Agency Forum (IHAF) reported that over half of the respondents felt their internal creative teams were underfunded. A brand needs almost constant content creation, marketing materials, and brand assets. So, it's no wonder internal teams need outside resources when they are understaffed.
Of course, some brands don't have access to an internal creative team at all. When this is the case, it's more a matter of when to take on a creative partnership than if a partnership is needed. Every company and organization is a brand, and every brand needs to think creatively about how it appears and interacts with its audience.
But, there's more to it than that. Perhaps you've heard the saying, "You can't see the label from inside the bottle." Essentially, it means that when you are completely entrenched in a brand, it can be hard to find a fresh point of view or to see what might be missing from your brand identity.
This is when a creative partnership with a studio or agency can unlock new hidden brand potential, offering much-needed creative resources and new perspectives to grow a brand.
A Screaming Success
The creative pairing of Promote Iceland and M&C Saatchi Group is a perfect example of a successful creative partnership in action.
With everything essentially locked down in 2020, it was nearly impossible to sell the idea of tourism to the world. While Iceland is full of breathtaking scenery, no one could really see it firsthand. A brand like Promote Iceland could've just aggravated shut-in travelers with pictures and video of all of the beautiful spots that no one could get to in person.
But, with Promote Iceland's willingness to be creatively flexible, and M&C Saatchi Group's deep understanding of the audience they were trying to reach, the partnership birthed Looks Like You Need Iceland, a website that allows visitors to literally scream their frustrations into their computers and hear those screams played back from loudspeakers placed across some of Iceland's most beautiful landscapes.
The campaign was a massive success, giving much-needed stress relief in a time of global crisis while embedding Iceland's tourism appeal into people's minds for when travel could begin again. From the inside, Promote Iceland might not have been able to recognize the potential in marrying its natural beauty with blood-curdling screams, but with the help of an outside creative team, the unique concept came to life. With a reach of over 2.7 billion people, there couldn't be much more of a successful partnership in the right place at the right time.
Building on the initial creative breakthrough, Promote Iceland and M&C Saatchi Group have recently launched the follow-up campaign, Sweatpant Boots, where those same eager travelers can turn their quarantine sweats into hiking boots when they finally make the trip to Iceland.
Let's Brand Together
Brands can also reach entirely new fans by partnering up with other brands in creative ways. Consumers are multifaceted and capable of holding brand affinity for a number of brands at the same time. In fact, when someone is a fan of one brand, that brand can serve to vouch for another brand. If you love Brand A, and Brand A teams up with Brand B, there's a good chance you will love Brand B as well.
Brand partnerships only work when they serve both brands and aim to make real connections with new fans. But, when thoughtfully executed in creative ways, brand partnerships are one of the best ways for brands to grow.
Play Time
In 2020, the NFL knew it needed to start reaching a younger audience. What better place to turn than to Nickelodeon? At the same time, Nickelodeon stood to strengthen their own brand with parents who would gladly tune in to watch football with their kids.
But, just airing a football game on Nickelodeon wouldn't really benefit anyone. So, Nickelodeon did what they do best...they 'Nickified' it. With the help of some friends and great internal creatives, the first-ever NickPlay NFL Wild Card game turned traditional football on its head.
While the game remained true to NFL rules and regulations, the commentary and graphics were purely Nickelodeon. Real-time virtual slime cannons, cartoon avatars, and wild colors and designs made for a unique experience for both kids and parents alike. And, since Nickelodeon fans are rabid about their love for the network, it's a guarantee that the NFL converted some new football fans in the process.
Brands don't exist in a vacuum. They must interact with fans, communities, and other brands as they navigate their way through the world, much like humans. Trying to build and grow a brand with only internal stakeholders is a monumental task and one that will ultimately lead to exposing the weaknesses in any team. But, taking the time to create thoughtful and reciprocal creative partnerships with other brands and creative teams will always serve to strengthen a brand's core and set it up for future success.
When it comes time to get creative with your brand, don't be afraid to connect with outside resources who can help you not only reach your goals but exceed them in unexpected ways.
Topics: creative strategy, creative studio partnership, brands