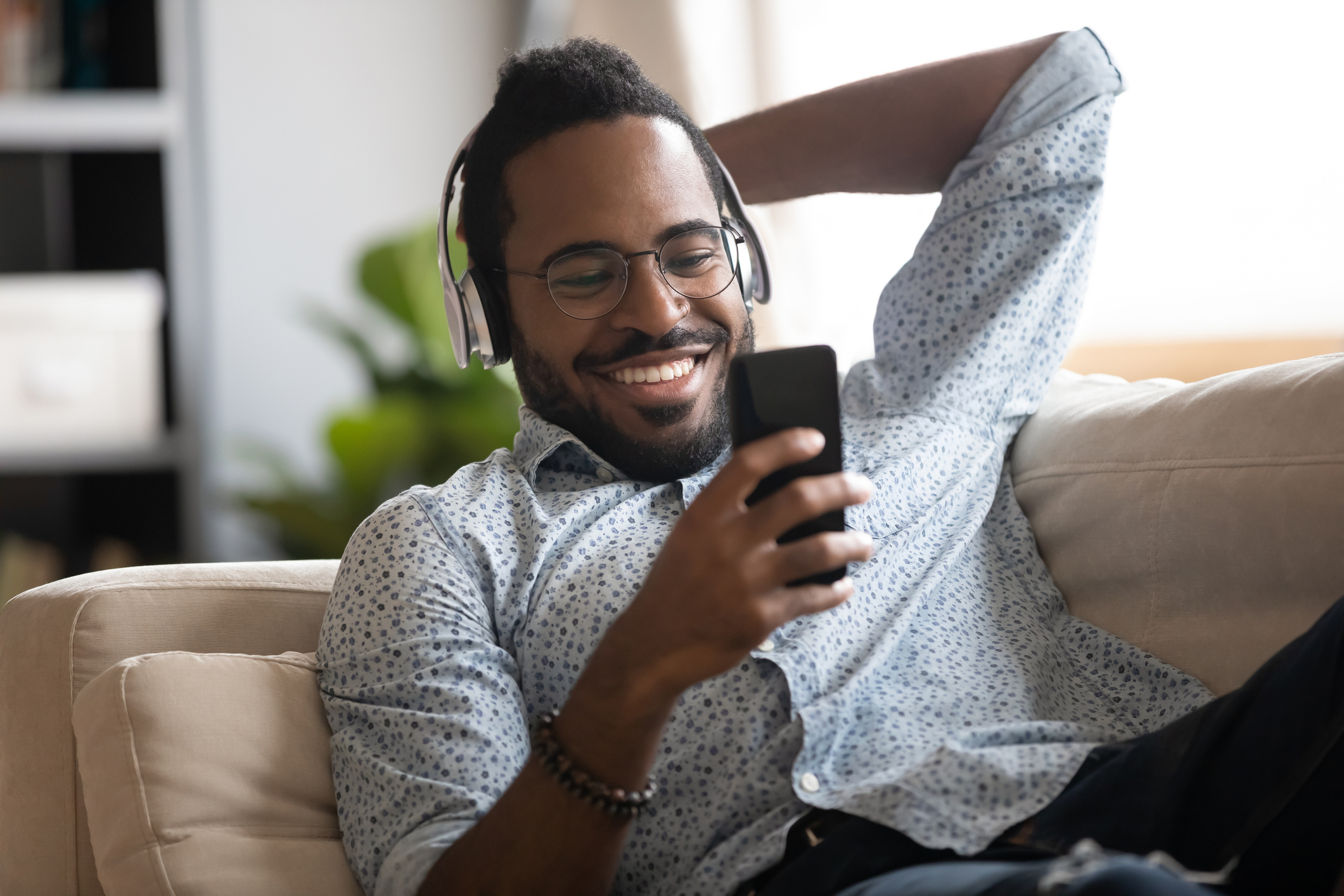 Is Audio Taking Over Social Media
What's That Sound?
It would appear that the newest technology flooding the internet, and social media in particular, is audio. That's right, audio. The same technology that swept the nation in the early twentieth century before the invention of television, and long before the vast online world of the internet was at our fingertips.

For the most part, the internet skipped exploring social audio, pushing instead into all kinds of video streaming platforms from YouTube to TikTok. Instagram moved straight from images to videos with their Stories feature, and audio has mostly been relegated to "mute by default" status in order to avoid mild heart attack moments when scrolling through a social feed at work or in bed.
While audio might not seem like much of an innovation at all, the new ways in which it's being used socially have the potential to open a new market for genuine brands to become an essential part of.
Why Audio is Emerging Now
Slowly over the last decade, but especially over the last 5 years...we've seen the rise of podcasting. Podcasting growth has accelerated as people have realized they have an opportunity to consume content without their full commitment. You can listen to a podcast while commuting, while exercising, or even at work. This convenience paired with the wide adoption of Bluetooth headphones and smart speakers around the home has made audio content a much more regular part of many people's daily lives. But, while good podcasts do offer a sense of intimacy, they are largely a one-way street. They aren't interactive or social in nature.

But, 2020 changed our collective behaviors in so many ways. Most people were far more isolated from social events, and screen fatigue (especially Zoom fatigue) was in full force. It was the perfect time for social audio to find an audience. A place where human voices can be heard, and real connections made, without the commitment of putting on pants or hunkering down in front of a screen.
Who Are the Key Players?
The most buzzworthy name in the current run of social audio platforms is Clubhouse. While the app is only about a year old and still in invite-only beta mode, it's managed to amass millions of users who sometimes spend hours a day on the platform.
Clubhouse works like a networking event where anywhere from a few, to many thousands, can listen in to live conversations on a number of topics. Moderators can invite anyone in the room to speak, allowing for a cocktail party vibe where it often feels like everyone knows each other.
Of course, in this new social landscape, there are plenty of issues to be ironed out. Clubhouse has already been called out for not moderating misogynistic behavior on its platform. And, it'll likely take some time for many of these young startups to fully get a hold of their own platforms.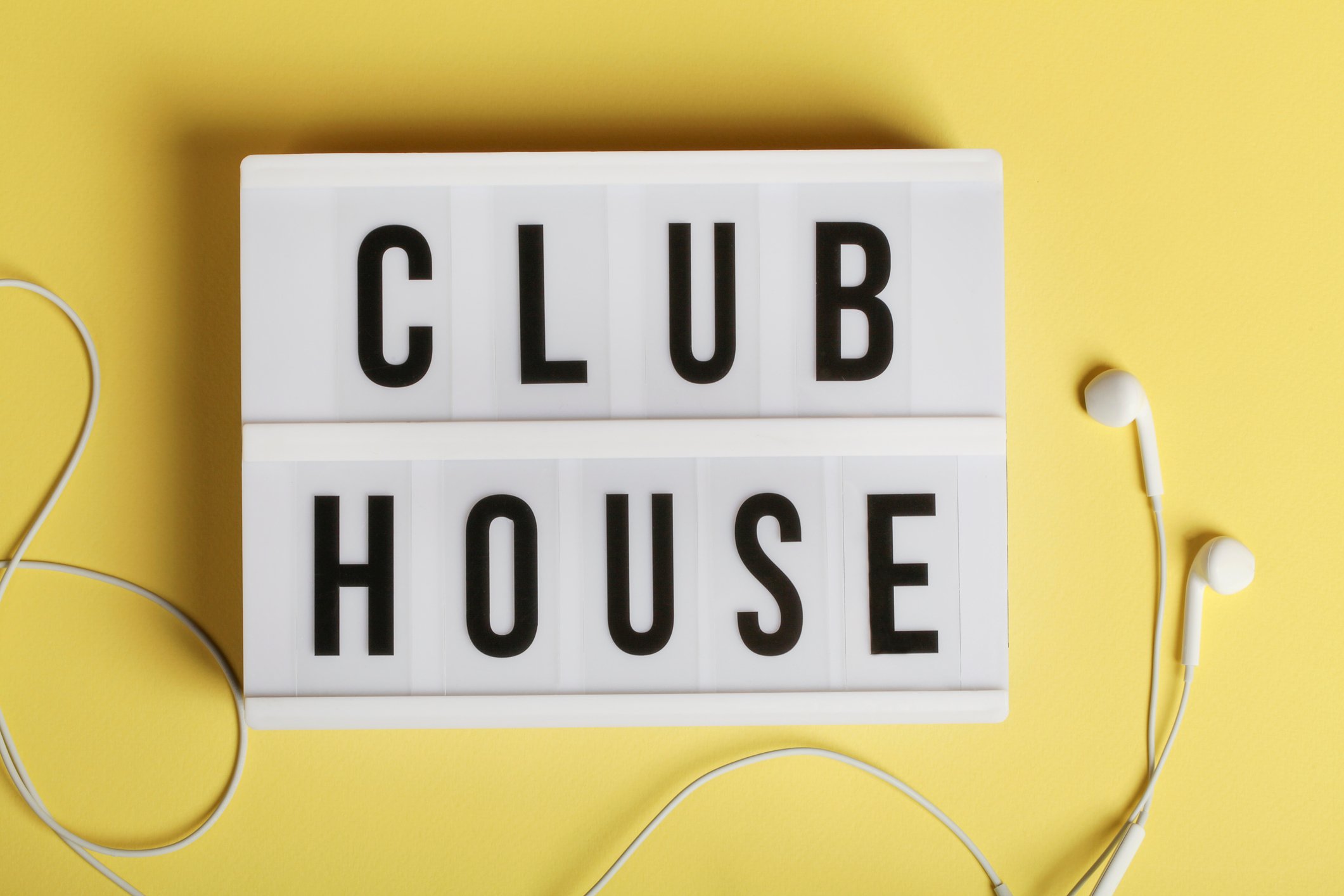 Several other audio social platforms have recently cropped up offering slightly different takes. Like riffr, that bills itself as "a social network that's all about your voice." There's Spoon, which seems to be drawing a much younger audience and has gamification features built in. Mark Cuban is building Fireside, which appears to be a hybrid podcasting and live audio chat application.
Then there's Locker Room, a Clubhouse competitor from Betty Labs with a focus on sports. It appears that Spotify has scooped them up in an effort to jump into the social audio space before they miss the boat. They are just following in the footsteps of Twitter, who have already started rolling out their own live social audio rooms called Spaces. Facebook has also been rumored to be building a similar product, as well as LinkedIn.

It's also important to not forget Discord. In many ways, they were pioneers in audio social media. Discord launched in 2015 as a better option than Skype for gamers to chat with one another while playing online. While they have maintained a healthy brand with a dedicated fanbase, they were largely overlooked by many as an app only for gamers. But last year, as Discord saw their members continue to grow, they shifted focus, and repositioned themselves, changing their tagline from "Chat for gamers" to "Your place to talk." Oh, and a little company called Microsoft is rumored to be negotiating an acquisition of Discord right now.
Where Do Brands Fit In?
While we are still in the early stages of this newly expanded social landscape, and it's too early to tell who will emerge as the primary platforms, there are still lots of ways that brands can get involved now.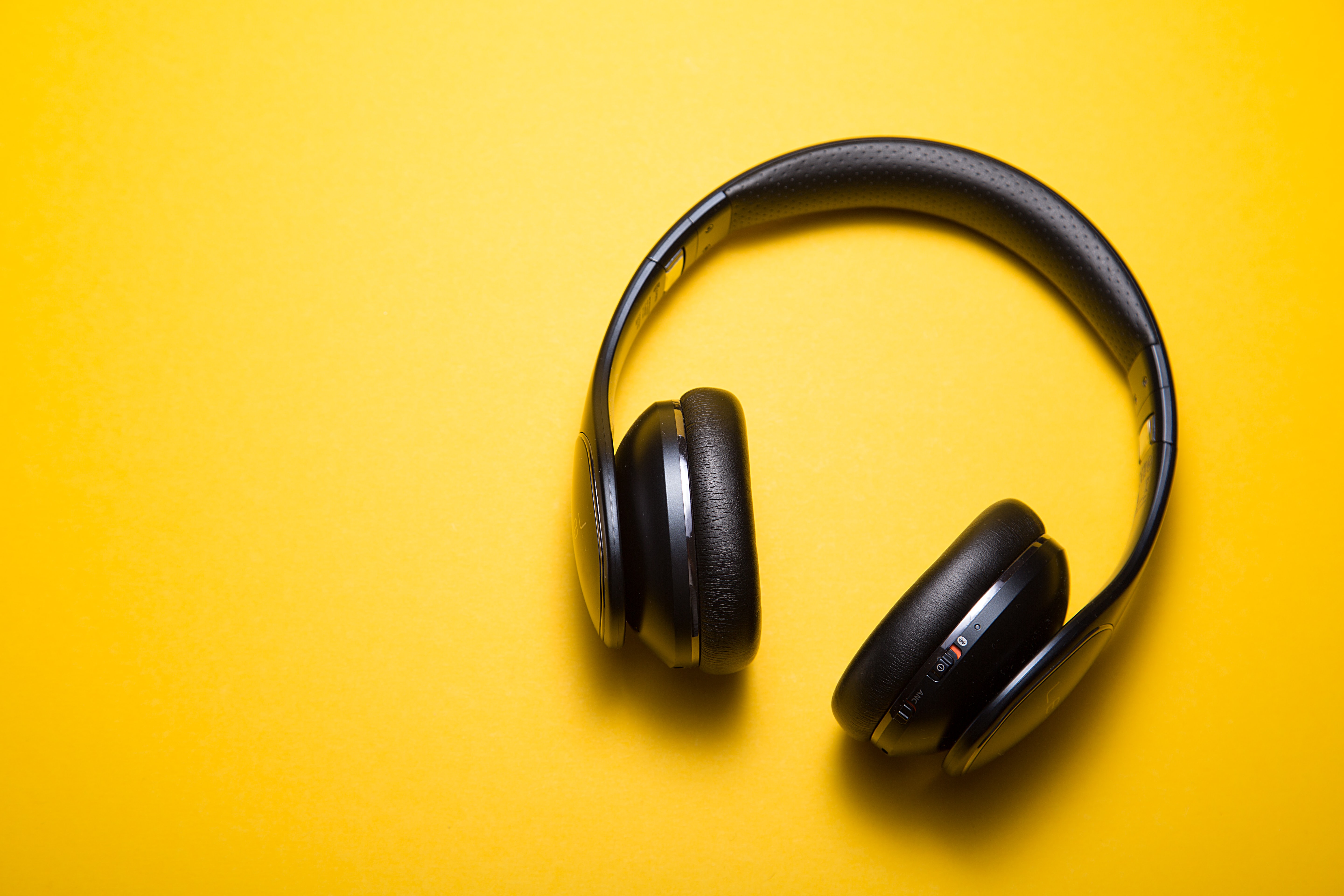 First off, any brand that wants to dip its toes into one of these new platforms needs to remember a few things. For the most part, these platforms are live, which means there is no opportunity to review a post, or make tweaks behind the scenes. A brand or brand representative needs to be prepared for whatever may come their way, and be ready to adjust on the fly.

Also, the brands that have the best chance of success here are the ones that genuinely want to have direct interactions with fans and customers. When used appropriately, these platforms give brands a chance to get honest feedback, to make intimate connections with fans, and to drive meaningful conversations not only around the brand but around the brand ideals.

If you are thinking of bringing your brand on board with a live audio social platform, consider creating a club or room around topics that the brand stands for. If your brand is interested in sustainability, create a sustainability club. Make your space educational and offer real value to those in the room. Let your brand take a back seat to the content if you really want to drive engagement. And, be sure that anyone representing your brand on one of these platforms is prepared to answer direct questions, and lead meaningful conversations.

If thoughtful conversations aren't what you are looking for, there are other options. Consider throwing a party with live music or a DJ, or put together an interactive show that entertains attendees and gives them an escape from their normal routine.

Whatever you choose to try, avoid shutting out conversation from the attendees. If you mute your entire audience, you are likely going to turn people away, as the open-ended conversations are the biggest draw to these platforms.

Over the next 12-24 months, we'll likely see some of the platforms disappear with 2 or 3 building a real following. Now is a great time to start considering how you might incorporate your brand into live social audio, even if the platform or the content may change.

The push behind audio social is strong, and it doesn't appear to be slowing down. So, put your ears to the ground and join the party before you're left out of the conversation completely.
Learn more about emerging social trends and technology in these other articles.
Topics: creative strategy, future of creativity, brands